Network Troubleshooting and Setup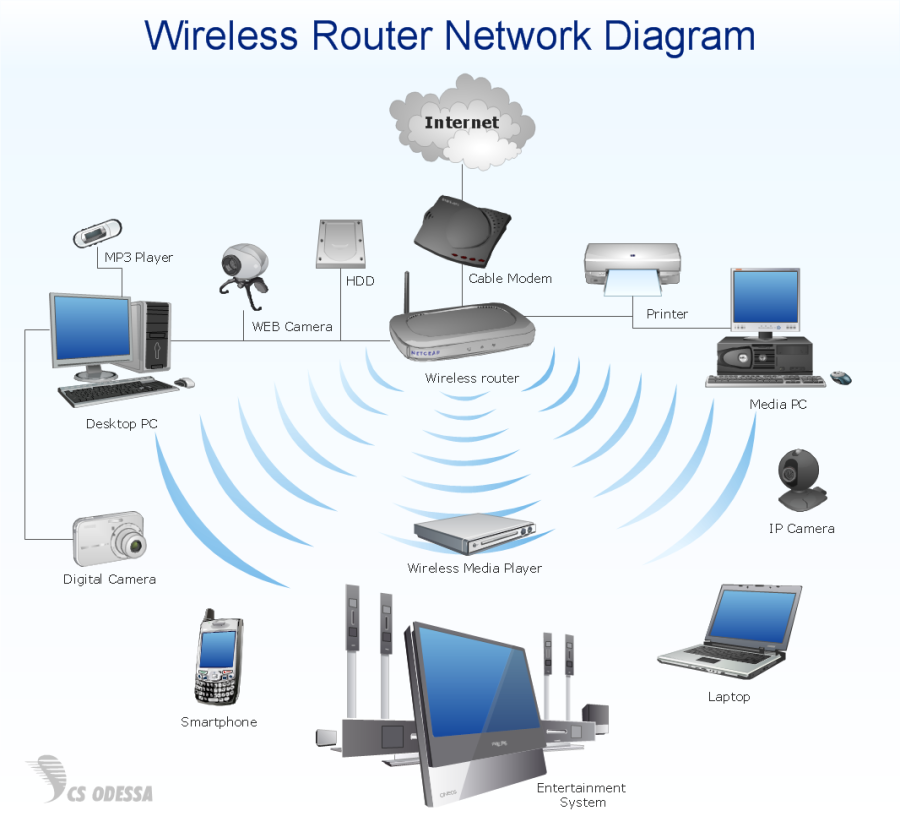 Whether it's home or business, multiple devices such as network printers, tablets, mobile devices, laptops, desktop computers, servers…etc; all of them make networking a necessary function in your home or office. We deal with this all the time. Aside from doing tuneups on computers, networking issues are usually the second highest request for help. We can test and troubleshoot your existing network at your home or business.
Wireless Networking
Obviously wireless networking has become the prevailing method (due to it's ease of installation) to get the job done. Wireless networking is more secure than it used to be, and I would say unless you are a target for hacking because of high profile information or user information, you are fairly secure in using encrypted wireless networking. We set up wireless printers to work with all your local area network (LAN) connected devices. We also work with Roku boxes and other multimedia platforms that integrate with your TV's networking capabilities.
Wired Networking
It's simply moresecure than wireless. It requires pre-planning before walls go into a house. Sadly most people only think about their network needs after the house is built. Even more sadly most contruction workers and contractors don't fully understand the basic requirements for running cable to a central telco closet where all your wired networking connections can be managed. I highly recommend if you are building a house that you consult TFS Networks first, to have a word with your contractor about what ethernet (Cat 5) cable and (RJ-45) terminations need to be present in your finished rooms.
Networking Protocols
Networking is more than just wireless or wired connections. Underneath all the basic network connections there is an entire protocol of networking information that needs to be configured properly for your network to work right. We have lots of experience in the world of networking protocols both for business and home scenarios. We will make sure your network is both secure and as high performance as possible for your existing hardware choices.
Give us a call today to get a brief free consultation by phone and see if you need the services we offer to make your networking requirements flow smoothly.
(928) 925-8679 for Networking Help. Call Now!